Case Study: Legg Mason

A Scalable, Customizable Web-Based Solution for Plan Construction, Monitoring and Reporting
Meeting the Demands of Plan Sponsors in a Shifting Retirement Climate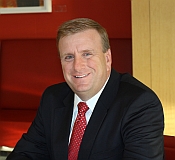 Legg Mason's DCIO Platform was built to help give advisors access to the investment products and tools to better serve their plan sponsor clientele. With the continued shift towards defined contribution, and other significant changes in the retirement landscape, combined with the heightened scrutiny and need for demonstrating fiduciary care in the wake of the shocks plans underwent in the Financial Crisis, Legg Mason knew that advisors, more than ever, were in need of tools to demonstrate the highest available care – from manager selection to ongoing monitoring. Too often, Legg Mason found that advisors serving institutional plans lacked such tools.
Giving Advisors Tools and Services to Succeed
The team at Legg Mason decided to build a comprehensive platform using advanced quantitative analytics and customizable reporting that would help advisors better construct portfolios, choose top talent and monitor investment portfolios on an ongoing basis, as well as efficiently report on performance. The DCIO team also needed a solution that could be scaled across their extensive relationships nationally. Additionally, they needed the platform to be data agnostic, given the range of advisors they were working with, and thus the breadth of data providers and private data needing uploading and aggregating for analysis and reporting.
To do all this, the Legg Mason team needed a partner with proven institutional-quality analytics, flexibility to produce distinct content meeting the demands of each client, accommodative data integration and overall scalability to meet a wide distribution platform. MPI and the powerful Stylus engine proved to be the best fit for this vision.
Constructing the Solution
In a process of three months, MPI worked closely with Legg to scope and build out a solution meeting the demands of the Legg Mason DCIO team. This included collaboration on fund scoring criteria, appropriate benchmarking, branding for the end user and selecting relevant items from MPI's renowned analytics and content library.
To achieve Legg's goals, MPI built a solution that incorporated multiple MPI products, from a front end portal running on Stylus Web, to a back end powered by Stylus Server, MPI's powerful engine for content distribution, data aggregation, analytics and report generation.
Evolution
The solution has benefited from continued feedback from the advisors accessing Legg Mason's platform, including advances in proposal generation, templates, and processes for portfolio monitoring. MPI has worked with Legg Mason closely in developing the most advanced yet compliant report, the MPI Plan Analyzer, updated annually for FINRA approval. The Legg Mason team has also selectively added new analytics and content that better help their clients and their plans assess and report on their investment lineups and evaluate products.
Recent evolution includes adding MPI's patent-pending Common Style, a tool to analyze the level of diversification across a plan lineup, thus aiding in portfolio construction and ongoing monitoring. A new custom web-based data management portal with support for Stable Value Funds, Variable Annuities, Subaccounts, Insurance Group Separate Accounts (IGSAs) and Custom Non-Registered Products was also added in 2012.
Results
"We saw great demand from institutional advisors for an advanced, customized and polished reporting solution that would allow them to better serve plan sponsors and attract new business in a rapidly changing market," said Gary Kleinschmidt, Head of Retirement, Legg Mason. "The excitement from the market and growth we've experienced have confirmed that need, and that partnering with MPI to build and evolve the solution was clearly the right decision."
"The service and plan report that Legg Mason offers are the most advanced in the industry that we know of, and our business has benefitted greatly from the efficiency, differentiation and customization their product provides," said David Marshall, Director, Senior Qualified Plan Consultant, The Marshall-Amato Group, Robert W. Baird & Co. "Working with Legg Mason has increased our ability to demonstrate the merits of our lineups, better monitor portfolios and show clients and prospects our fiduciary care with features such as Common Style and the Current vs Proposed functionality."
For more information on MPI Plan Analyzer, please contact Thom Moles, Head of Channel Marketing, Legg Mason, TMoles@leggmason.com
For more information on MPI Stylus Web, please visit: http://www.markovprocesses.com/products/mpistylusweba.htm
Clients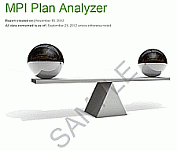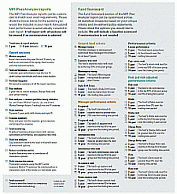 For more information on MPI's solutions, please us.
For more information on MPI Plan Analyzer, please contact Thom Moles, Head of Channel Marketing, Legg Mason, TMoles@leggmason.com