Team
MPI is comprised of an exceptionally diverse and experienced team of professionals. We bring together our unique individual skills to form a truly powerful mosaic of creative thinking, critical analysis and pragmatic solutions. Please meet our executive team:
Michael Markov, Chairman and Chief Executive Officer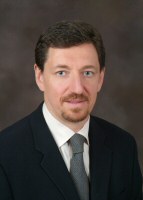 Michael Markov is co-founder and chairman of Markov Processes International, Inc. (MPI). Recognizing the power of quantitative analysis for investors, in 1992 he led the development of the industry's first returns-based style analysis (RBSA) application based on William Sharpe's groundbreaking methodology. Continuing this spirit of innovation, he co-authored Dynamic Style Analysis (DSA), a significant advancement to legacy returns-based modeling techniques for investors seeking the most precise analysis of managed investment products and portfolios.

Being an industry expert in quantitative analysis, Mr. Markov is a frequent speaker at investment management forums around the globe on fund performance attribution, due diligence and monitoring, investment risk management and hedge fund analysis. His thoughts and opinions are regularly sought by leading financial press. Mr. Markov is a mathematician by training and has published papers on investment style and performance analysis, quantitative modeling of investments and advanced hedge fund replication. Mr. Markov started his professional career in Ukraine, where he taught Mathematics, and in 1987-88 developed statistical software for the Russian Academy of Sciences. He holds an MS in Mathematics from Kharkov State University, Ukraine.
Jeff Schwartz, President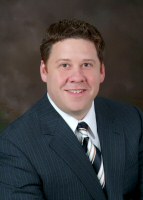 Jeff joined MPI in early 2003. Prior to joining MPI, Jeff served three years as Vice President, Investments and Vice President, Large Plan Sales for mPower, a provider of on-line investment advice to defined contribution investors.

Jeff began his career in finance with Ibbotson Associates, where, in his six years with the firm, he served as a product development analyst, consultant and eventually as the Vice President and Director of Asset Allocation Consulting. At Ibbotson Associates, Jeff was the chief developer of Portfolio Strategist, a mean-variance optimization and historical analysis tool for financial planners and Fund Strategist, a comprehensive book of returns-based analysis on public mutual funds; served as an editor of the Stocks, Bonds, Bills and Inflation (SBBI) yearbook; taught educational workshops for institutions, financial professionals and the Alliance - Ibbotson Research Institute (AIRI); oversaw Ibbotson's consulting practice which provided asset allocation, behavioral finance, fund analysis and capital market research solutions to other financial institutions.

Jeff's expertise lies in financial software development and application, strategic asset allocation, modeling (forecasting) of alternative and foreign investments, manager analysis, behavioral finance, asset-liability modeling, valuation and general capital market research. His opinions have appeared in such publications as The Wall Street Journal, The New York Times, Pensions and Investments, Financial Planning, Smart Money and Money Magazine, as well as appearing on CNBC and NPR's Odyssey. Jeff holds a degree in Finance from The University of Arizona and is a CFA Level II candidate.
Mik Kvitchko, Chief Technology Officer
From 1979 to 1990, Mik worked as a software engineer, designer, and entrepreneur for several Ukrainian companies. He was the author of a very popular toolbox of system utilities but, unlike Peter Norton, distributed it for free.

After arriving in the US in 1990, Mik worked for Coopers & Lybrand. In 1991 he joined Markov Processes and steered the company in the direction of commercial software development. His main emphasis in programming is the overall system design and the user interface in particular. In 1992, together with Michael Markov, he developed the first returns-based style analysis software, the design of which got a "Wow!" from Nobel Prize laureate William F. Sharpe.

Since then Mik's break-through design ideas have become the trademark of all MPI's products. In his spare time he writes compilers and windsurfs. Mik has a BS in Mechanical Engineering from Kharkov Polytechnic University, Ukraine.
Patrick McKiernan, Chief Financial Officer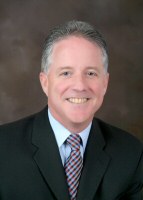 Patrick McKiernan joined MPI in September of 2007. Mr. McKiernan has more than 25 years of experience managing organization's financial and operational services. Previously he was the Vice President of Operations and Principal Accounting Officer of Vyteris, Inc., a publicly traded product based drug-delivery company. During his tenure, Patrick played a key role in the implementation of the strategic plan, raised more than $50 million in private equity, updated the overall accounting and reporting systems, coordinated the reverse merger to a public company and managed the overall company operation. Before joining Vyteris, he was the Corporate Controller of EpiGenesis Pharmaceuticals, Inc., a development stage biotechnology company, where he established the accounting function and supported the fund raising efforts of $23 million of private equity. He was also the Co-Founder of Zerbo, McKiernan and Zambito, an accounting and management consulting firm to public and private business entities. Patrick began his accounting career at Coopers and Lybrand. He received an accounting degree from the University of Bridgeport and is a Certified Public Accountant.
Anna Sotnichenko, Senior Vice President, Development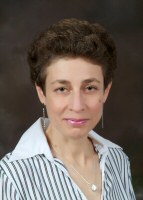 Anna joined MPI in 1997. Prior to that she was a Leading Software Engineer at the Central R&D Institute for Robotics and Technical Cybernetics, St. Petersburg, Russia, which designed robots for Russian military and space programs. With the Russian space program winding down, Anna decided on somewhat peaceful applications of her skills at the MPI launch pad in Central New Jersey.

Her areas of expertise are client-server applications, GUI, applied math, statistical methods and, of course, space shuttles and ballistic missiles. Anna holds an MS in Mathematics, University of St. Petersburg, Russia.
Dennis Baldi, Executive Vice President, Sales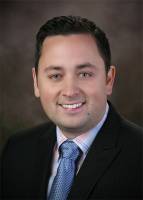 Dennis Baldi joined MPI in 2005 and currently serves as Executive VP - Sales. He is responsible for managing MPI's relationships with the majority of our top clients, including the Asset and Wealth Management firm spaces, in terms of Relationship Management, Business Development and expansion/new sales.

Following an early role on MPI's US Client Services team doing direct customer support, he was promoted to Director of Advisor Solutions, where he served as the key force in driving a series of deals that brought MPI Stylus Pro functionality to key global advisor networks, allowing them to capitalize on the power of MPI's proprietary tools while retaining the flexibility needed in a retail sales environment. As a key architect in the firm's initial Stylus.Web offering, he expanded MPI's reach and capabilities by remaining deeply ingrained in all levels of the Stylus.Web process, from development to usage in the field. He has likewise been a critical resource in a variety of the firm's major offerings, including areas such as Plan Level, Portfolio Review and Target Date Fund templates, and the development of the firm's iPad application.

Prior to joining MPI, Dennis worked as a Financial Advisor. He holds a BS in Economics from the University of Wisconsin and remains an avid Badgers fan.
Michael Chidlovsky, Executive Vice President, Product Development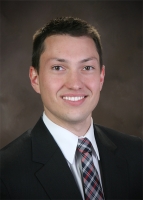 Michael Chidlovsky joined MPI in 2006 and currently oversees MPI Product Management and Enterprise Solutions.

Michael's early efforts involved turning MPI's Custom Solutions practice into an industry-leader in delivering customized reporting solutions and workflow analysis to global retail/institutional investment firms. He designed and supervised numerous key MPI offerings, including Plan Level reporting functionality; next generation Stylus Web; and most recently, our Target Date Fund Analysis capabilities. He co-invented MPI's patent-pending Common Style analytics (formerly Factor Intersection), and continues to serve as the firm's key technological architect for the 401(k)/DC Market Segment. In 2013, he assumed oversight of the full line of MPI product offerings.

Prior to joining MPI, Michael served as Senior Technology Consultant for iAdvance Technologies, a NJ-based firm that provided project management and programming services, and as Programmer and Systems Architect for Rutgers University Health Services in New Brunswick, New Jersey. Active in robotics, he also designs and builds unmanned aerial systems and was a presenter at New York University's first Drones & Aerial Robotics conference in New York City. He holds an MBA in Management & Global Business, and Finance, from Rutgers Graduate School of Business, and a BS in Electrical and Computer Engineering from the Rutgers School of Engineering.
Apollon Fragkiskos, Director of Research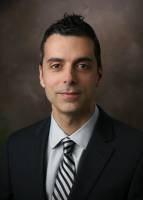 Apollon has over a decade of market risk experience, accompanied by research papers and presentations. He currently heads the MPI Research team, where his mandate is to guide and advance research in key competitive areas of the firm, such as style analysis, hedge fund replication, fund selection and portfolio construction.

Prior to joining MPI, Apollon was the head of the truView™ Research team within the Analytics group of State Street Global Exchange. The truView™ Research Team focuses on exploring innovative ideas, creating cutting edge and commercially scalable solutions and offerings around truView™ software, State Street's proprietary multi-asset class portfolio market risk management system within SSGX. In this capacity, Apollon created, researched and led the implementation of key product differentiation features and analytics such as Style Analysis, Tail Risk, Hedge Fund replication and Macro-economic Stress Testing that helped reposition truView™ as one of the comprehensive risk solutions of choice for Buy Side clients. Prior to heading the truView™ Research team, he was a senior quant in the financial engineering team of truView™, where he implemented fixed income and derivatives pricing models. The models formed the backbone of the truView™ market risk management system and have supported the rapid expansion of its client base across Hedge Funds, Pension Funds and Fund of Funds.

Apollon holds a BSc in Physics from the University of Athens and an MSc in Quantitative Finance from the Michael Smurfit School of Business.
Aleksey Matiychenko, Executive Vice President, Head of Transparency and Analytics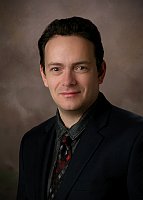 Aleksey oversees MPI's product development of MPI's software , Data and Analytics solutions. His expertise is in risk management, quantitative analysis, hedge funds and alternative investments, structured finance and programming. Prior to joining MPI, Aleksey founded Risk AI - an award winning risk management technology and consulting firm. Risk AI provided advisory services to hedge funds, funds of funds and family offices, offering unique cloud and mobile software. Prior to founding Risk-AI, Aleksey was Vice President in the Risk Management and Quantitative Research Group at Ivy Asset Management, a leading US fund of funds. At Ivy Aleksey played an integral role in developing a state of the art risk management infrastructure as well as in day to day risk management. Prior to Ivy Aleksey was a Senior Developer at JPMorgan's Proprietary Positioning Business. Aleksey holds an MBA degree in Finance and Statistics from NYU Leonard N. Stern School of Business. Aleksey is a certified Financial Risk Manager (FRM) by Global Association of Risk Professionals (www.garp.com) and also CFA and CAIA charter holder.
Rohtas Handa, Executive Vice President, Head of Institutional Solutions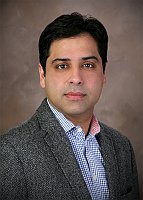 Rohtas focuses on delivering MPI's quantitative research and technology solutions to institutional investors and those that serve them. Prior to joining MPI, he was a managing partner at Optimal Asset Management, a boutique asset management firm specializing in providing factor-based investment solutions to asset owners globally, with responsibility for business development and strategic partnerships. Prior to Optimal, he was managing director for FTSE and Global Head of Asset Owner relationships where he was responsible for building and leading FTSE's business amongst the Asset Owner community globally. He established and lead two relationship teams out of New York and London. Prior to FTSE, Rohtas was director of business development at Concordia, a multi-strategy Hedge fund overseeing sales and marketing of their fixed income, equity and convertible arbitrage strategies across Europe. Over the last 16 years, Rohtas has worked with a wide range of institutional clients and markets covering indices, risk analytics, fixed income and cross-asset class portfolio. He has also been instrumental in implementing quantitative techniques within the investment management process for the asset management industry in Europe and US.
Bijan Foroodian, Managing Director of EMEA

Bijan Foroodian is the Managing Director of EMEA for MPI. Based out of our London office, he will be responsible for MPI's overall business and client relationships across EMEA. Previously, he has been the Chief Investment Officer for Inflection Point Capital Management and, prior to that, Innovest Strategic Value Advisors acting as Chief Investment Officer and Managing Director. In those capacities, he was instrumental in developing equity valuation models which synthesized traditional fundamental and quantitative inputs with sustainability factors. He was also responsible for the design, construction, and day to day management of a number of innovative investment products and strategies on which Innovest served as sub-advisor to partners including SSgA, UBS, ING, and others. Those products covered a variety of both geographies and asset classes. Before joining Innovest, Mr. Foroodian had worked at Dresdner Kleinwort Wasserstein as Vice-President of quantitative research, in both London and Tokyo. He had previously been an analyst in the quantitative group at Barclays Global Investors, in San Francisco, as well as serving as head of portfolio analytics at MacKenzie Financial, a member of Investors Group in Canada. More recently Mr Foroodian worked in the private equity sector with a focus on the financial services. He holds a degree in engineering and economics from Oxford University, and a MBA from the University of London. He is also a CFA charter holder.