Stylus Pro v11.3
Version 11.3 introduces Stylus Workspace, the ultimate research framework and the product of more than 25 years of proprietary fund analysis and factor modeling intelligence designed to add a precision, speed and clarity to your fund analysis. Read below to learn about the other new features our latest release offers you.
MPI Stylus Workspace
Stylus Workspace is an enterprise-level fund research framework that streamlines the analysis and monitoring of managed products, including mutual funds, exchange-traded funds, separately managed accounts, closed-end funds and hedge funds. When a user selects a fund for analysis, Workspace automatically applies fund category level benchmarks, peer groups and factor models with a single click.
To generate powerful investment analysis and insights, simply apply MPI factor models, select the product you want to analyze and run your report (as seen below).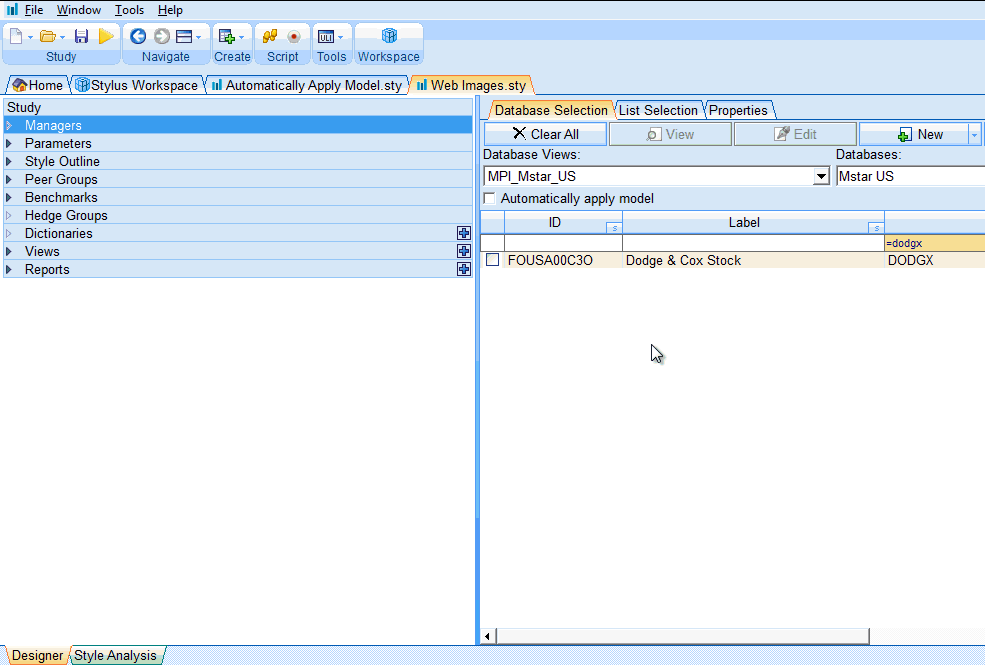 In addition, Workspace enables users to run an individual fund against the full MPI Factor Model Library to identify the best set of factors for style analysis of that fund. We developed Workspace to help ensure consistency of analysis across fund research teams and to simplify the monitoring of funds. Workspace also the foundation of MPI Stylus Pro's future risk and stress-testing capabilities.
In addition to the below new features available in version 11.3, the software comes packaged with all of the feature-rich functionality of version 11.2.
Addition of Economic Data in Stylus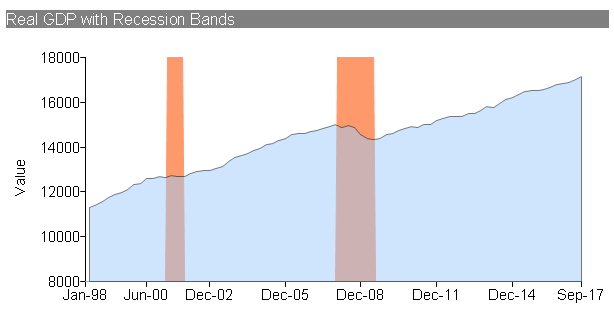 Integrated economic indicators, rates, yields, spreads and volatility data significantly expands version 11.3's analytical capabilities. This data can be used as factors in your analysis and to build charts and tables to improve your reporting capabilities.
New Chart Design Tools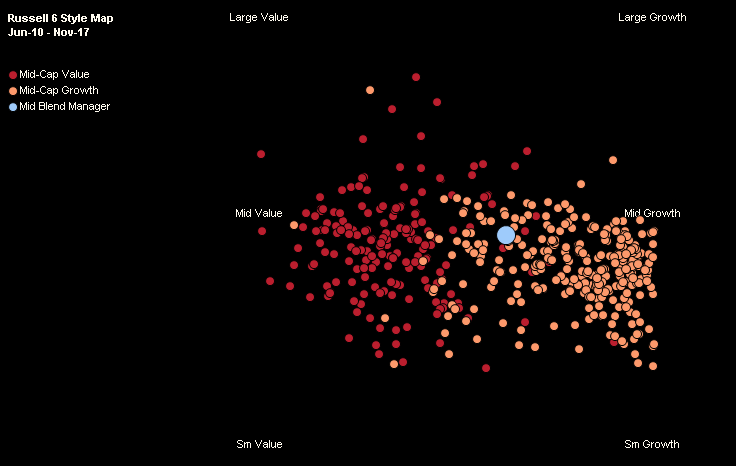 More flexible design tools help you produce more dynamic and informative reports that can highlight and display almost any fund peer group characteristic you choose.
Increased Analytical Flexibility
Adjust data series on the fly to better isolate an analyze how those changes will impact returns. Whether you want to lag or truncate returns, or examine the impact of subtracting fees to eliminate their influence, you can tailor your analysis to the view you want.
Improved Portfolio Reporting
We've made it easier to visualize and compare portfolio level and individual fund level data side-by-side. This gives you more ways to analyze, isolate and report on diversification and exposure levels to assess portfolio dynamics.
New Chart Creation Tools
Now you can manipulate individual fields within a chart or table, which lets you filter, sort, group and display almost any statistic you can generate within Stylus.
Introducing Prospector Reporting
Prospector reporting allows you to create universe-level reports, document and share your step-by-step fund screening and rating processes, and create executive level dashboards to support investment strategy decisions.
Universe Statistics for Prospector
We've added Summary Statistics to Prospector, giving you more ways to analyze, screen and report on fund universes. If you want to create a statistic that identifies the average one-year performance of a specific peer group and filter to show only the funds that beat the average, now you can.
Need to know more? Contact us to schedule a demo.