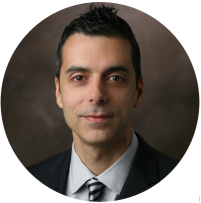 Apollon heads MPI's research team, where his mandate is to guide and advance research in key competitive areas of the firm, such as style analysis, hedge fund replication, fund selection and portfolio construction.
Prior to joining MPI, Apollon was the head of the truView™ Research team within the analytics group of State Street Global Exchange. In that role, Apollon created, researched and led the implementation of key product enhancement such as style analysis, tail risk, hedge fund replication and macro-economic stress testing. Prior to heading the truView Research team, he was a senior quant in truView's financial engineering team, where he implemented fixed-income and derivatives pricing models, which formed the backbone of the truView's market risk management system.
Apollon holds a BSc in Physics from the University of Athens and an MSc in Quantitative Finance from the Michael Smurfit School of Business.