Michael Chidlovsky
Executive Vice President, Product Development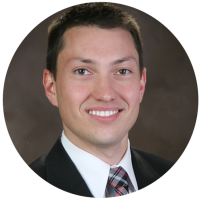 Michael  joined MPI in 2006, and he currently oversees the MPI Enterprise Solutions business. His early efforts at MPI involved transforming the firm's Custom Solutions practice into an industry-leading provider of customized workflow analysis and reporting solutions for global asset management firms.
He designed and supervised several key MPI offerings, including Plan Level reporting functionality, next generation Stylus Web, and our Target Date Radar™ solution. He also co-created MPI's patent-pending Common Style analytics (formerly Factor Intersection) and continues to serve as the firm's key technological architect for the 401(k)/DC market segment.
Prior to joining MPI, Michael served as Senior Technology Consultant for iAdvance Technologies, a New Jersey-based firm that provided project management and programing services. Prior to that role, he serves as Programmer and Systems Architect for Rutgers University Health Services in New Brunswick, NJ. Active in robotics, he also designs and builds unmanned aerial systems and was a presenter at New York University's first Drones & Aerial Robotics conference in New York City.
He holds an MBA in Management & Global Business, and Finance, from Rutgers Graduate School of Business, and a BS in Electrical and Computer Engineering from the Rutgers School of Engineering.