Rohtas Handa
Executive Vice President, Head of Institutional Solutions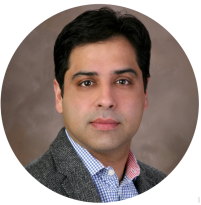 Rohtas leads MPI's efforts to broaden the adoption of the firm's quantitative research and technology capabilities and solutions among institutional investors and institutional service providers.
Prior to joining MPI, he was a managing partner at Optimal Asset Management, a boutique asset management firm specializing in providing factor-based investment solutions to asset owners globally. In that role, he was responsible for managing business development and strategic partnerships. Prior to Optimal, he was Managing Director and Global Head of Asset Owner relationships at FTSE, where he managed a global team and was responsible for building the firm's business among the global Asset Owner community. Prior to FTSE, Rohtas was Director of business development at Concordia, a multi-strategy hedge fund, where he oversaw sales and marketing of their fixed income, equity and convertible arbitrage strategies across Europe.
Over the last 16 years, Rohtas has worked with a wide range of institutional clients segments covering indices, risk analytics, fixed income and cross-asset class portfolio. He has also been instrumental in implementing quantitative techniques within the investment management process for the asset management industry in Europe and US.