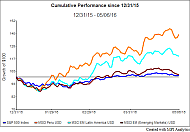 2016's Emerging Market Surprise: Peru Breaks Out, Performs Strong at Nearly 40%
A slowdown in China and other global economic turmoil were thought to spell trouble for Latin America in 2016...read more

Stylus Pro v11.2
The latest version of our flagship product is more powerful and intuitive than ever. Analyze. Visualize. Capitalize.
MPI Stylus Web for Tablets
We've enhanced our industry leading web product to now be accessible on iPad, Android and Microsoft surface tablets!



Markov Processes International, Inc. (MPI) is an industry leader in quantitative investment tools and technologies with more than 300 client organizations worldwide.
Learn more