An Eye on the Residuals: MPI Presents to CFA Societies on Dynamic Factor Analysis
In conjunction with the CFA Societies of the UK, France and Germany, MPI recently presented at sold-out events in London, Paris and Frankfurt in an effort to address best practice quantitative methodologies for dynamic factor analysis and their applications for the wealth and investment management industry. The presentation, entitled "Hidden sources of alpha: from market […]
June 20, 2012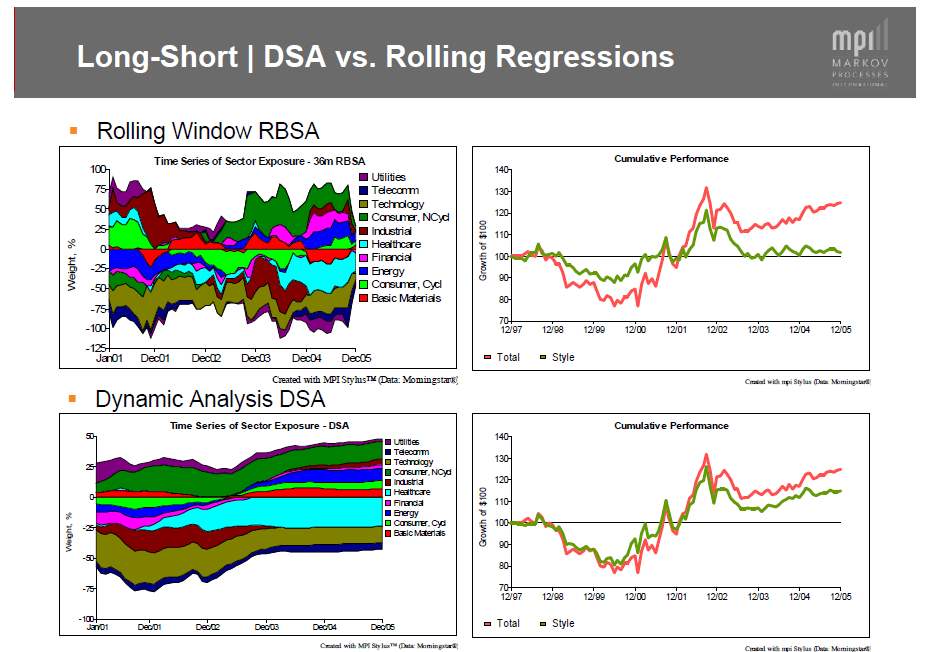 In conjunction with the CFA Societies of the UK, France and Germany, MPI recently presented at sold-out events in London, Paris and Frankfurt in an effort to address best practice quantitative methodologies for dynamic factor analysis and their applications for the wealth and investment management industry.
The presentation, entitled "Hidden sources of alpha: from market timing to insider trading", asked, "What portion of a manager's returns is due to luck or skill, leverage, excessive risks, or clever and timely market bets and use of derivatives? Is there any indication of wrongdoing? How can we find the answers, especially when a portfolio's positions are not available or suspect?"
Read the full article
Sign in or register to get full access to all MPI research, comment on posts and read other community member commentary.