Executive Leadership
MPI's executive leadership is comprised of an exceptionally diverse and experienced team of professionals that form the core of creative thinking and critical analysis behind MPI's powerful solutions.
Michael Markov
Chairman and Chief Executive Officer
Michael Markov is co-founder and chairman of MPI. In 1992, recognizing the power that quantitative analysis delivers investors, he led the development of the industry's first returns-based style analysis application based on Bill Sharpe's groundbreaking methodology. Continuing this spirit of innovation, he co-authored Dynamic Style Analysis, a significant advancement to legacy returns-based modeling techniques for investors seeking the most precise analysis of managed investment products and portfolios.
Being an industry expert in quantitative analysis, Michael is a frequent speaker at investment management forums around the globe on fund performance attribution, due diligence and monitoring, investment risk management and hedge fund analysis. His thoughts and opinions are regularly sought by leading financial press.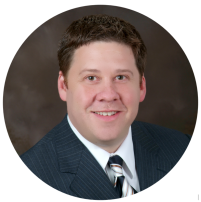 Jeff joined MPI in early 2003. Prior to that, he served  as Vice President, Investments, and Vice President, Large Plan Sales, for mPower, a provider of on-line investment advice to defined contribution investors.
Jeff began his career in finance with Ibbotson Associates, where, in his six years with the firm, he served as a product development analyst, consultant and eventually as the Vice President and Director of Asset Allocation Consulting. At Ibbotson Associates, Jeff was the chief developer of Portfolio Strategist, a mean-variance optimization and historical analysis tool for financial planners, and Fund Strategist, a comprehensive book of returns-based analysis on public mutual funds.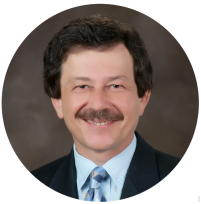 Mik Kvitchko
Chief Technology Officer
In 1991, Mik and Michael Markov partnered to form MPI. Mik was responsible for steering the company in the direction of commercial software development. His main emphasis in programming is the overall system and user interface design. The following year, he and Michael developed the first commercially available returns-based style analysis software, which elicited a "Wow!" from Nobel Prize laureate Bill Sharpe, the academic whose work the solution was based on. Since then Mik's break-through design ideas have become the trademark of all MPI products.
Prior to being a co-founder at MPI, Mik worked for Coopers & Lybrand (now part of PwC). Before that, Mik worked as a software engineer, designer, and entrepreneur for several Ukrainian companies. He was the author of a very popular toolbox of system utilities. But, unlike Peter Norton, Mik distributed his toolbox for free. In his spare time he writes compilers and windsurfs. Mik has a BS in Mechanical Engineering from Kharkov Polytechnic University, Ukraine.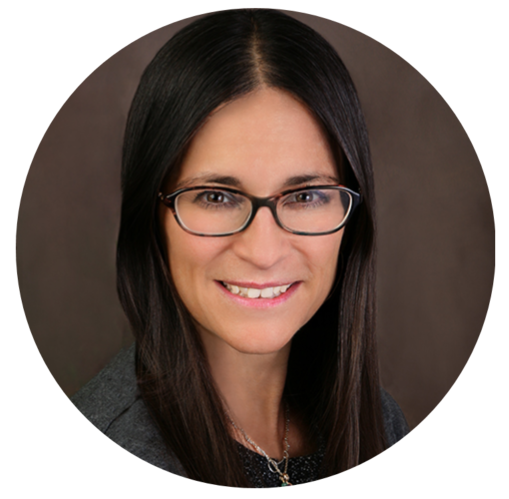 Riva Waller
Chief Operating Officer
Riva oversees MPI's operational risk management infrastructure, finance function and MPI's product development framework.  She brings more than 25 years of experience in alternative investment management, focusing on operations, financial management, structuring and compliance.
Riva began her career at Man Group PLC, where she spent 16 years and ultimately served in the position of Head of Managers and Managed Accounts. In that role, she led a global team of lawyers, accountants and operational professionals and was responsible for the legal and operational process of the firm's managed account platform during a period of rapid growth.  Prior to joining MPI Riva served as COO at ISAM, an alternative asset manager specializing in quantitative solutions and COO and CFO for Healthcare Capital Solutions,  a start-up Healthcare Asset Management platform.  
Riva holds a B.S. in Accounting from Rutgers University.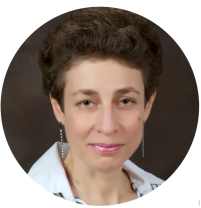 Anna Sotnichenko
Senior Vice President, Development
Anna joined the MPI development team in 1997. Prior to that she was a Leading Software Engineer at the Central R&D Institute for Robotics and Technical Cybernetics, St. Petersburg, Russia, which designed robots for Russian military and space programs. With the Russian space program winding down, Anna decided on a somewhat peaceful application of her skills at the MPI launch pad in central New Jersey.
Her areas of expertise are client-server applications, GUI, applied math, statistical methods and, of course, space shuttles and ballistic missiles. Anna holds an MS in Mathematics, University of St. Petersburg, Russia.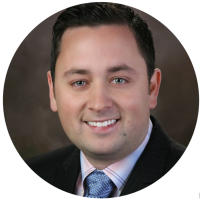 Dennis Baldi
Executive Vice President, Sales
Dennis Baldi joined MPI in 2005. He is responsible for managing relationships with asset management clients that distribute investment products through the advisory channel.
Following an early role on MPI's US Client Services team, he was promoted to Director of Advisor Solutions, where he served as the driving force behind increased adoption of MPI Stylus Pro functionality by key global advisor networks. As a key architect in the firm's initial Stylus Web solution, he was instrumental in expanding MPI's reach and capabilities among the advisor market segment.  He has also been a critical resource in a variety of the firm's major offerings—including areas such as Plan Level, Portfolio Review and Target Date Fund templates—and the development of the firm's iPad application.
Prior to joining MPI, Dennis worked as a financial advisor. He holds a BS in Economics from the University of Wisconsin and remains an avid Badgers fan.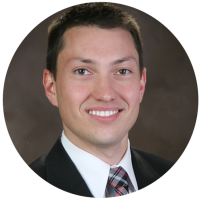 Michael Chidlovsky
Executive Vice President, Product Development
Michael  joined MPI in 2006, and he currently oversees the MPI Enterprise Solutions business. His early efforts at MPI involved transforming the firm's Custom Solutions practice into an industry-leading provider of customized workflow analysis and reporting solutions for global asset management firms.
He designed and supervised several key MPI offerings, including Plan Level reporting functionality, next generation Stylus Web, and our Target Date Radar™ solution. He also co-created MPI's patent-pending Common Style analytics (formerly Factor Intersection) and continues to serve as the firm's key technological architect for the 401(k)/DC market segment.
Prior to joining MPI, Michael served as Senior Technology Consultant for iAdvance Technologies, a New Jersey-based firm that provided project management and programing services. Prior to that role, he serves as Programmer and Systems Architect for Rutgers University Health Services in New Brunswick, NJ. Active in robotics, he also designs and builds unmanned aerial systems and was a presenter at New York University's first Drones & Aerial Robotics conference in New York City.
He holds an MBA in Management & Global Business, and Finance, from Rutgers Graduate School of Business, and a BS in Electrical and Computer Engineering from the Rutgers School of Engineering.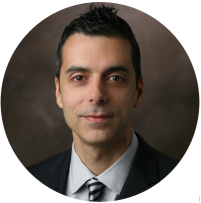 Apollon Fragkiskos
Director of Research
Apollon heads MPI's research team, where his mandate is to guide and advance research in key competitive areas of the firm, such as style analysis, hedge fund replication, fund selection and portfolio construction.
Prior to joining MPI, Apollon was the head of the truView™ Research team within the analytics group of State Street Global Exchange. In that role, Apollon created, researched and led the implementation of key product enhancement such as style analysis, tail risk, hedge fund replication and macro-economic stress testing. Prior to heading the truView Research team, he was a senior quant in truView's financial engineering team, where he implemented fixed-income and derivatives pricing models, which formed the backbone of the truView's market risk management system.
Apollon holds a BSc in Physics from the University of Athens and an MSc in Quantitative Finance from the Michael Smurfit School of Business.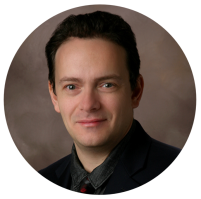 Aleksey Matiychenko
Executive Vice President, Head of Transparency and Analytics
Aleksey oversees the development of MPI's software, data and analytics solutions. He has more than 20 years of experience in developing solutions to address complex risk management, quantitative analysis,  alternative investments, structured finance and programming challenges.
Prior to joining MPI, Aleksey founded Risk AI, an award-winning risk management technology and consulting firm. Risk AI provided advisory services to hedge funds, funds of funds and family offices, offering unique cloud-based and mobile solutions. Prior to founding Risk AI, he was Vice President in the Risk Management and Quantitative Research Group at Ivy Asset Management, a leading US fund of funds. At Ivy he played an integral role in developing a state-of-the-art risk management infrastructure to improve day-to-day risk management. Before his role at Ivy, Aleksey was a Senior Developer at JPMorgan's Proprietary Positioning Business.
Aleksey holds an MBA degree in Finance and Statistics from the New York University Leonard N. Stern School of Business. He is a certified Financial Risk Manager by the Global Association of Risk Professionals, and he is also a CFA and CAIA charter holder.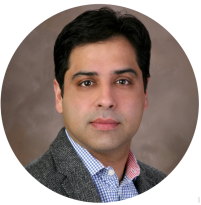 Rohtas Handa
Executive Vice President, Head of Institutional Solutions
Rohtas leads MPI's efforts to broaden the adoption of the firm's quantitative research and technology capabilities and solutions among institutional investors and institutional service providers.
Prior to joining MPI, he was a managing partner at Optimal Asset Management, a boutique asset management firm specializing in providing factor-based investment solutions to asset owners globally. In that role, he was responsible for managing business development and strategic partnerships. Prior to Optimal, he was Managing Director and Global Head of Asset Owner relationships at FTSE, where he managed a global team and was responsible for building the firm's business among the global Asset Owner community. Prior to FTSE, Rohtas was Director of business development at Concordia, a multi-strategy hedge fund, where he oversaw sales and marketing of their fixed income, equity and convertible arbitrage strategies across Europe.
Over the last 16 years, Rohtas has worked with a wide range of institutional clients segments covering indices, risk analytics, fixed income and cross-asset class portfolio. He has also been instrumental in implementing quantitative techniques within the investment management process for the asset management industry in Europe and US.