Dennis Baldi
Executive Vice President, Sales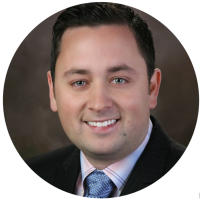 Dennis Baldi joined MPI in 2005. He is responsible for managing relationships with asset management clients that distribute investment products through the advisory channel.
Following an early role on MPI's US Client Services team, he was promoted to Director of Advisor Solutions, where he served as the driving force behind increased adoption of MPI Stylus Pro functionality by key global advisor networks. As a key architect in the firm's initial Stylus Web solution, he was instrumental in expanding MPI's reach and capabilities among the advisor market segment.  He has also been a critical resource in a variety of the firm's major offerings—including areas such as Plan Level, Portfolio Review and Target Date Fund templates—and the development of the firm's iPad application.
Prior to joining MPI, Dennis worked as a financial advisor. He holds a BS in Economics from the University of Wisconsin and remains an avid Badgers fan.