FY2022: A Tough Year For Rutgers Endowment
MPI Transparency Lab Analyst Commentary
March 31, 2023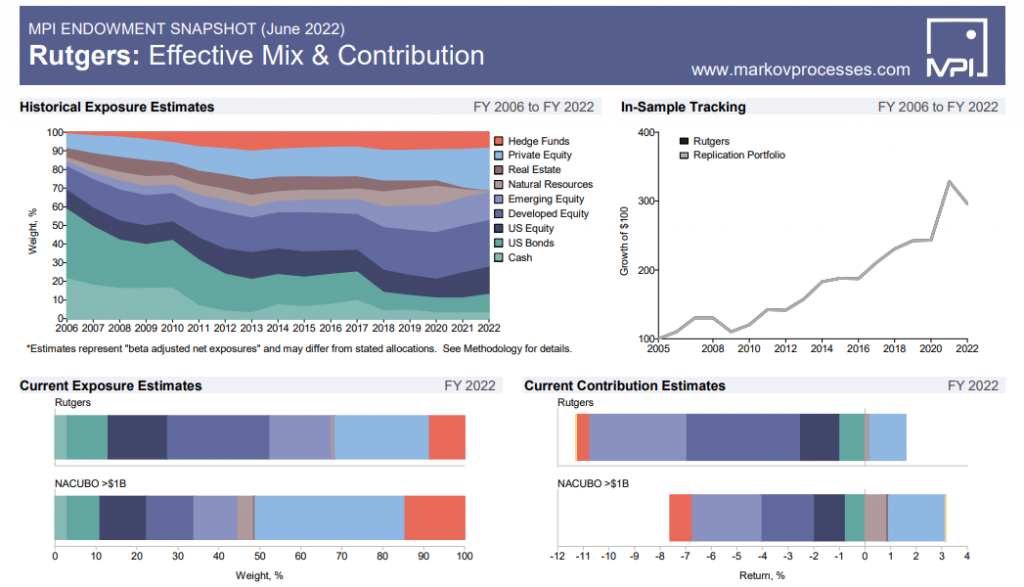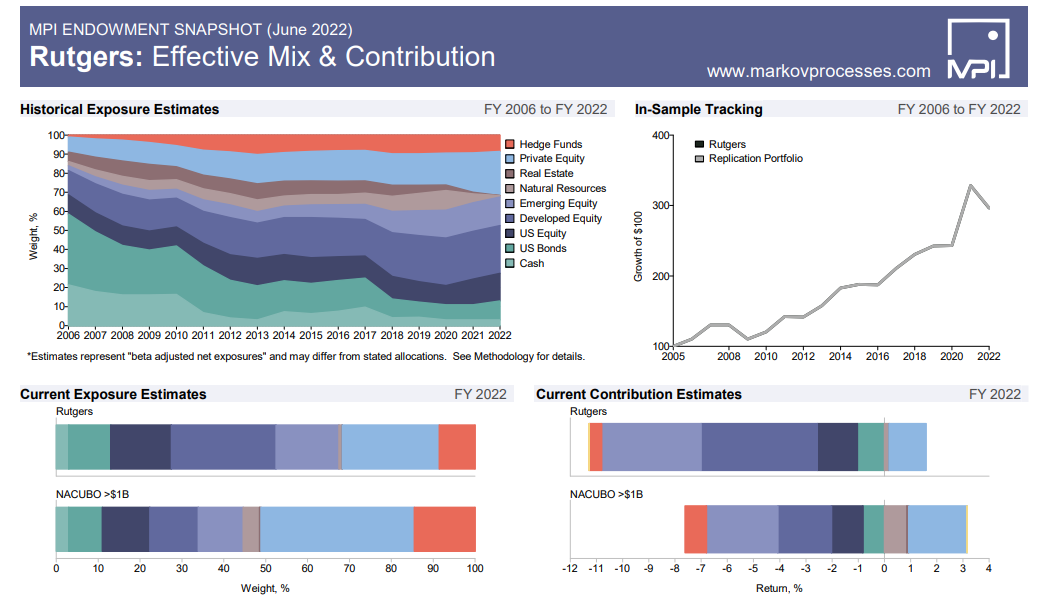 MPI's report is based on an analysis of the public annual investment returns of the Rutgers endowment and does not reflect actual holdings or positions of the portfolio. This quantitative analysis has provided some interesting insights:
The fund appears to have gone through significant style changes over the past 20 years.

Increased exposure to private equity ("PE") and emerging markets can be seen over time.

The fund's loss of -9.7% in FY2022, which was more than double that of its peer group average -4.5% (NACUBO $1 billion+). Some reasons for this short-term underperformance may be attributed to the following:

Exposure to the two highest performing asset classes in 2022 – PE and Natural Resources – appear to be underweighted relative to the peer group average
Exposure to International Equity and Emerging Market Equity – among the worst performing factors of 2022 – appear to be higher than their peer group averages.
Peers with higher exposure to private investments may reflect returns for FY2022 that are artificially high as such illiquid holdings may not yet have been marked to market with associated losses not appearing in the numbers
For more information, download the free MPI360 report on Rutgers endowment from the On Demand section of the MPI Transparency Lab.