Eurekahedge 50
Providing an alternative way to gain exposure to premier hedge fund performance.
Why Eurekahedge 50 Index
The Eurekahedge 50 Index (BLOOMBERG: EHFI400) consists of the world's most successful hedge funds. The index was created to meet the demands of institutional investors seeking a more selective benchmark representative of premier hedge fund performance, similar to the role the S&P 500 plays for equities.
Utilizing MPI's patented Dynamic Style Analysis model, the MPI Eurekahedge 50 Tracker Index (BLOOMBERG: EHFI401) is designed to track returns of the Eurekahedge 50 Index, a non-investable hedge fund benchmark sponsored by Eurekahedge Pty Ltd. Comprised of liquid, transparent ETFs, the Eurekahedge 50 Tracker Index is investable and can be licensed to build investment products.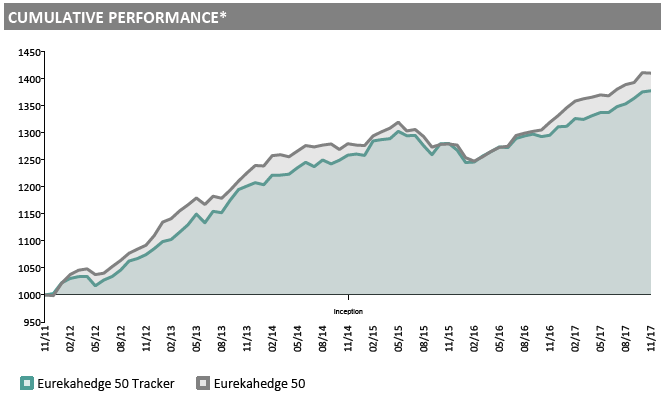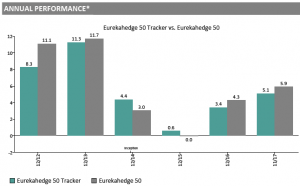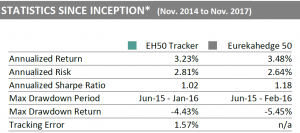 *Performance data prior to launch date is based on simulated performance and is purely hypothetical and may not
be an accurate or meaningful comparison. Index performance results are based on criteria applied retroactively with
the benefit of hindsight and knowledge of factors that may have positively affected its performance, and this data
cannot account for all financial risk that may affect the actual performance of the index and tracker. In addition,
performance for the tracker is net of pro-forma 1.5% fees and expenses. Past performance (actual or simulated) is
not necessarily indicative of future results. No representation or warranty is made that any returns indicated will
be achieved.